If you are located in or near Anchorage, AK…
Come create with me in the Spenard Art Studio!
Learn about Encaustics as an artistic medium and explore the possibilities in a positive, welcoming space.


Private Individual & Group Classes



Frequent Events & Workshops
This space is about supporting the creative process in all of us. Find your voice and leave perfection at the door. Encaustic (beeswax) painting is a great medium to allow this flow. Come play!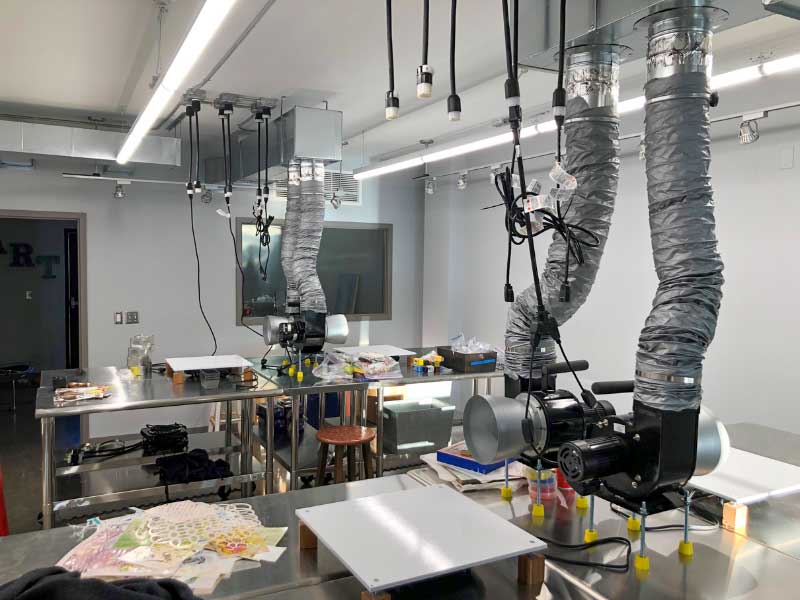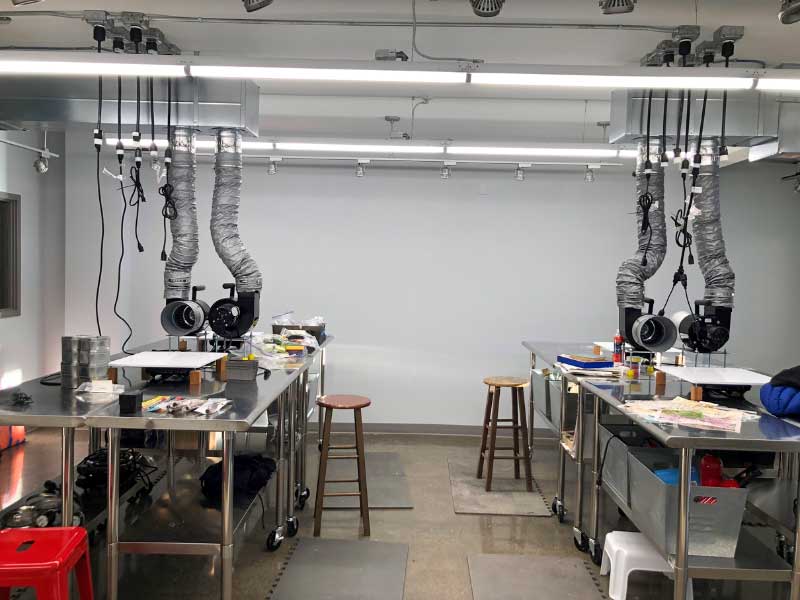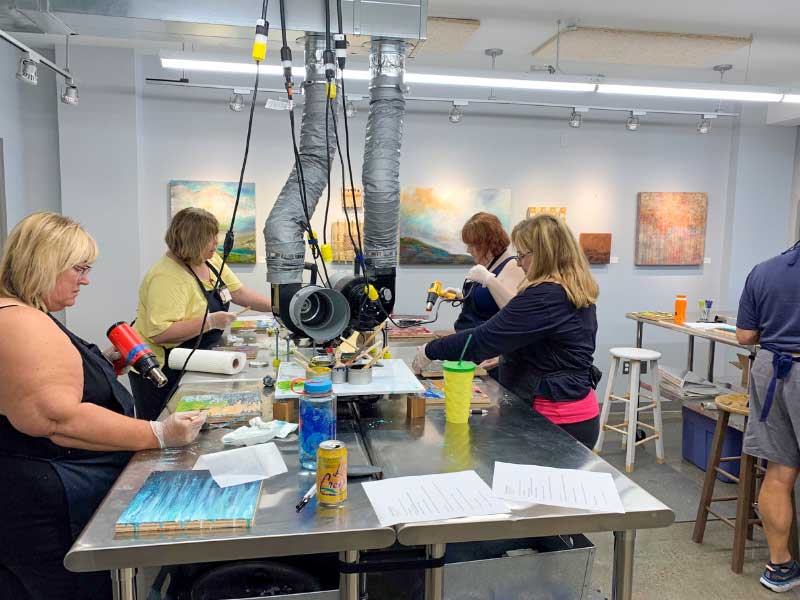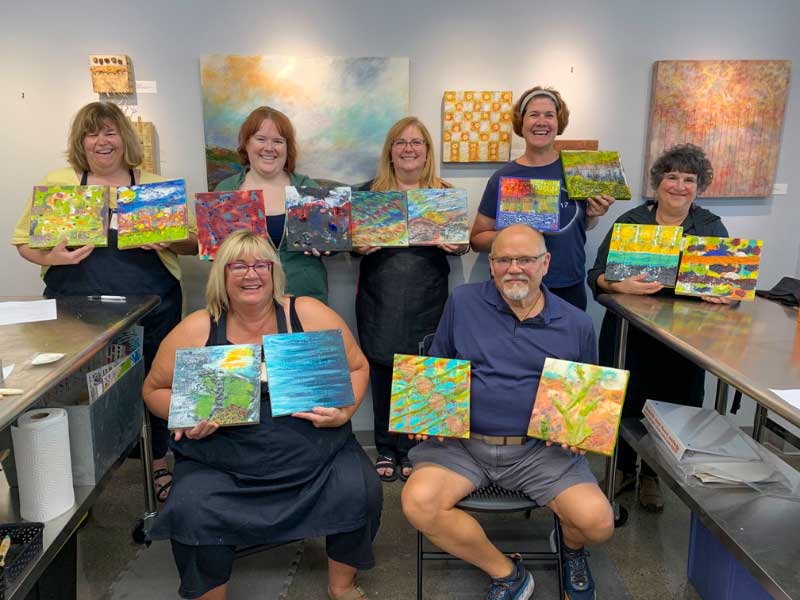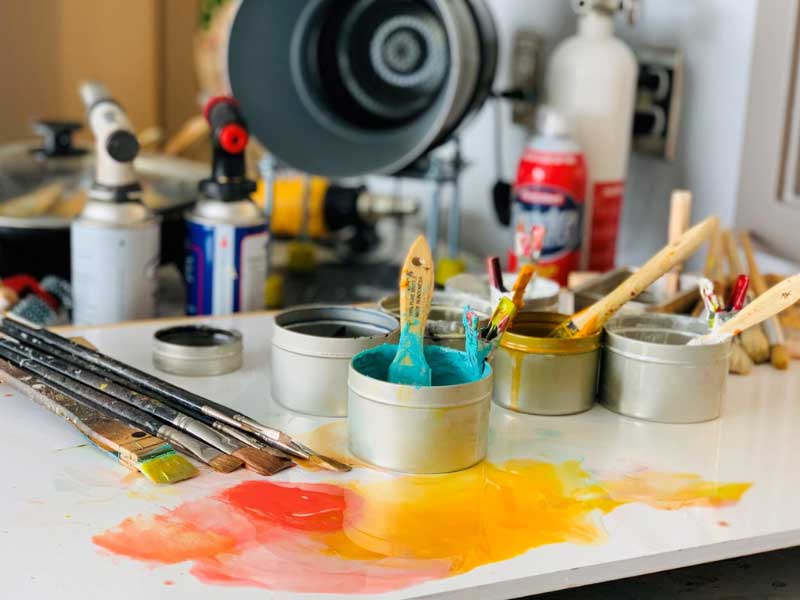 Groups of 2-10 have used this space and medium to celebrate birthdays, host team building events, enjoy friend and family experiences, mix up regular meeting schedules, or to have a one on one art experience.
I also offer set class times to start or continue your journey in exploring encaustics.
Contact me to set up your custom class & take a look at the schedule to see current class offering!
Come play and experience!
Encaustic, meaning "to burn in" in Greek, is an art form dating back to the fifth century B.C. It is a versatile method of painting using beeswax-based paint and a heated palette. It is then applied to a wood surface or other porous substrate.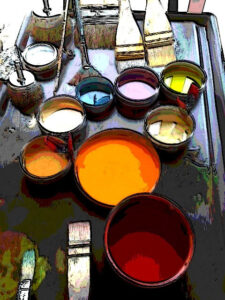 Exploring Encaustics
Class Description: Come play and experience your creativity & curiosity.
Begin OR continue your exploration with beeswax and its many possibilities in a small guided class.
We will cover encaustic safety, history, painting techniques, color mixing, fusing, collage, mark making, image transfer and more.
You will create 1 or 2 10″x10″ art pieces, depending on length of class chosen.
No art experience necessary, and all supplies are included.
Group Classes
(3-8 people max.)
3-hour class: $105 class + $30 supplies = $135 per person.
5-hour session $165 class + $40 supplies = $205 per person.
Private custom classes: 1-2 people $75/hour per person.
*All Supplies Included!
Contact me to discuss times and dates that work for all!
"Gayla's Encaustic class is a wonderful mix of artistic creation with no boundaries and group engagement! She brings fun to the environment and focuses you on being creative with no judgement. Whether you go with friends or strangers, everyone becomes a friend by the end! This fun and creative class would also be a great team building event for business groups. I highly recommend Gayla and her classes!"
"Spenard Art Studio's Encaustic classes are the perfect way to get a group of friends, clients or team members together and dive into a fascinating medium together. Gayla really knows Encaustic but she is also fantastic in tailoring the classes to the group's wants and needs. Want to really dive into the art and science of working the medium, Gayla is your gal. Want to mainly team-build while doing some art, Gayla can accommodate. We will definitely be back, next time even with my family."